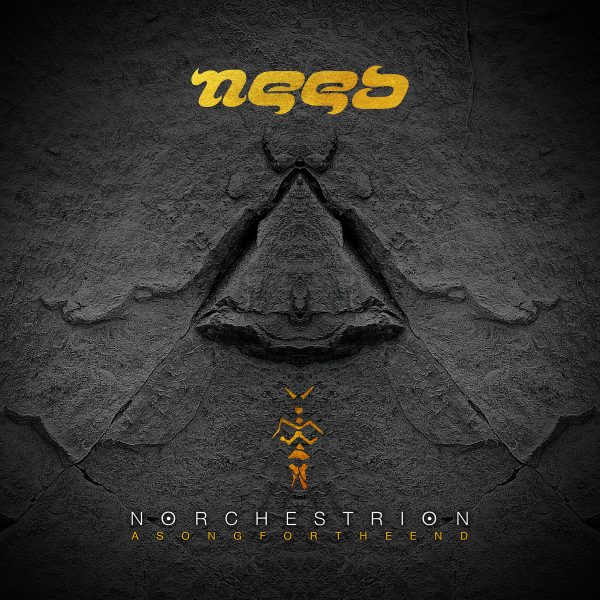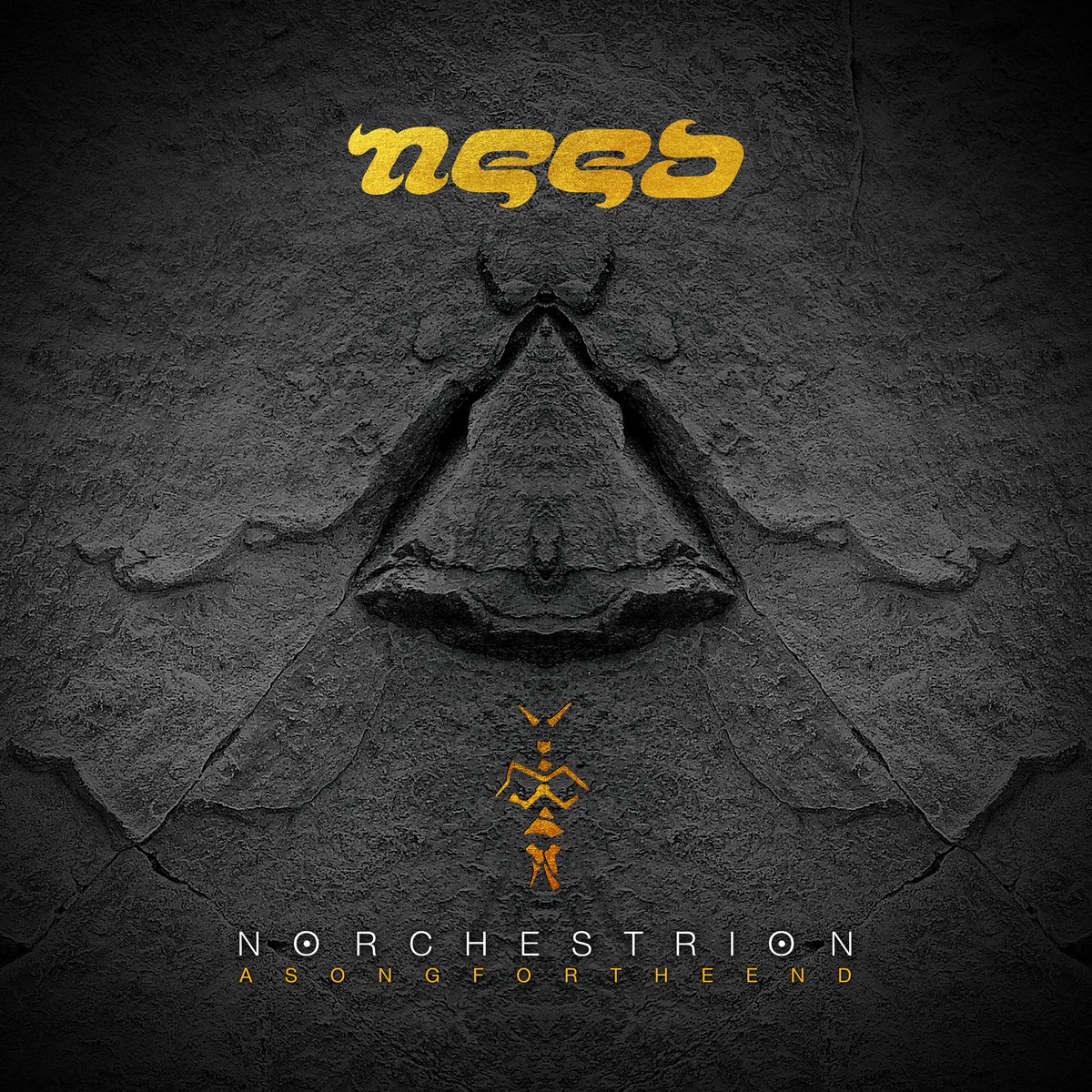 Norchestrion: a song for the end
25,00€ – 28,00€
Press Release
United We Fly is excited to announce the release & distribution of the vinyl editions of Need's 5th album 'Norchestrion: a song for the end' (UWFVN009). After a long road of delays we now have the LPs in hand and ready to ship! 'Norchestrion' comes in a black 2xLP edition (180g), as well as in a limited edition of gold 2xLPs (180g), both housed in gatefold sleeves.
Following their critically acclaimed 4th album 'Hegaiamas: a song for freedom' and its massive success in the prog metal community, 'Norchestrion' is by far the band's best and most ambitious album to date. In the album's 66 minutes, prog metal fans will see Need experimenting with new elements, as well as maintaining all those characteristics that made them one of the most unique bands in today's vast progressive metal landscape.
Need once again teamed up with hector.d at HD Factory (Mother of Millions, Poem, Calyces, Slayerking) for the mixing and mastering of the album while the visual/video elements for the first single, as well as the ones that followed, were handled by HK Visual Creations (Sabaton, Rotting Christ, Nightrage, Hail Spirit Noir) that also did the animation videos for 'Rememory' & 'Alltribe' from 'Hegaiamas'. 'Nemmortal', the first visualizer from 'Norchestrion: a song for the end' is already out to amazing feedback so far.
The album's cover artwork was created by the band's longtime collaborator Dimitris Tsoutsas (also responsible for the covers of 'Orvam: a song for home' & 'The wisdom machine', Need's 3rd and 1st albums respectively).
With almost 15 years of active presence in the metal scene, greek progsters Need were for long the best kept secret of European prog metal. But after the critical acclaim of their previous album 'Hegaiamas: a song for freedom' that was released in 2017, Need have been working relentlessly to spread the word and their music to the metal masses.
The promo cycle of 'Hegaiamas' ended with an impressive 72 shows worldwide. Summer of 2017 saw them touring for a month in US/Canada with Sweden's Evergrey (25 shows).
The collaboration went so well that the two of them teamed up once more for a euro run in the fall that took them through 10 countries in the span of 25 days (22 shows).
2018 was as busy for the band that did a 10-date headline greek tour while in the summer/fall they appeared in numerous festivals including the 20th anniversary edition of ProgPower Europe in the Netherlands and SoundArt Fest in Romania. Following the feedback from Romania, Need did also their first headline Balkan tour in October of 2018. They were also selected to open for Fates Warning, Pain of Salvation and Coroner in their respective greek dates.
All of that didn't happen from nothing though. 2014's album 'Orvam: a song for home' started the buzz in the underground and gave Need a slot in ProgPower USA in the same year. A live DVD from that show entitled 'Orvam: a song for Atlanta' was released a year later in the fall of 2015 building the momentum. 2006's 'The wisdom machine' and 2009's 'Siamese God' were the band's first two albums that started it all and led Need to tour Europe with Jon Oliva's solo band (of Savatage fame) in 2010.
In Greece Need have established a very strong fanbase headlining the all greek prog festival 'Prog Over Athens' in December of 2017 with over 700 people in attendance. In the past they've shared the stage in their respective greek dates with the likes of Symphony X, Candlemass,Threshold, Evergrey, Jon Oliva's Pain among others, while in 2011 they appeared in the greek edition of Sonisphere Festival opening for bands like Iron Maiden, Slipknot, Mastodon and Gojira.
(c) 2022 United We Fly
(p) 2022 United We Fly