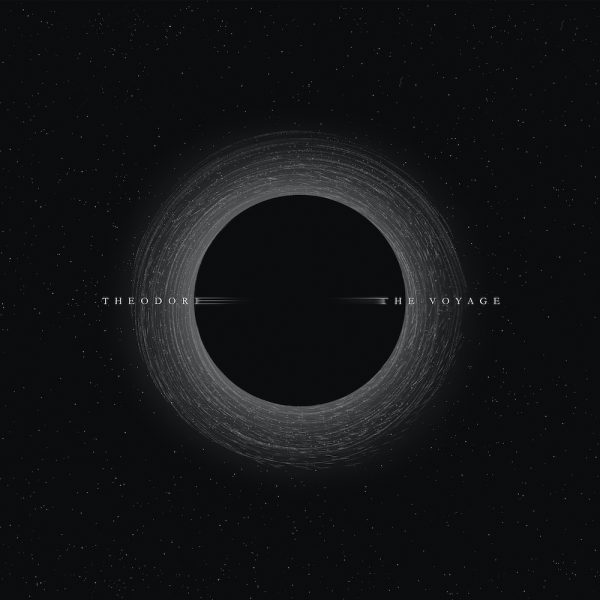 The Voyage
6,00€ – 80,00€
Press Release
'The Voyage' delivers a collection of songs that seamlessly combine exquisite classical and electronic elements with more complex sound experimentations. As the stirring ethereal atmosphere builds, lyrically Theodore explores the voyage to the unknown. Venturing to areas that go beyond the limits of human knowledge, with the focus not on the destination but on the process of the journey and what you leave behind.
Theodore said "This album was strongly influenced by sci-fi culture both from a cinematic and discography point of view, specifically 2001: a space Odyssey. I composed the new material while exploring the idea of the transcendence of humanity. The main hero, who represents the human race, feels forced to leave his home; planet Earth and his constants and values behind, in order to begin a spiritual escape journey.
Growing up in Greece had a huge impact on Theodore's songwriting, the artist's lyrics reflect on philosophical quests and themes inspired by ancient Greek philosophers such as Plato and Aristotle. This combined with a love of Sci-Fi culture from literature, cinema and music continue to shape the music he creates today. Citing his musical influences as a heady mix of artists and bands such as Pink Floyd, Radiohead, Bon Iver and The Cinematic Orchestra. As well as composers such as Steve Reich, Max Richter and Vangelis.
Theodore's releases to date have received critical acclaim from the likes of BBC Radio 6, Vice, Wonderland, Atwood, NPR Music and Gigwise. Collectively his songs have amassed over 328k streams on Spotify alone and accumulated 6.75k YouTube subscribers across his channel. The talented songwriter and performer has played and headlined a host of live shows across Europe since 2014. He's supported the likes of Amber Run and Stereolab as well as played the Reeperbahn festival in Hamburg and performed at SXSW where he was picked as NPR Music's 'Favorite Discoveries And Memorable Moments'. Theodore has also played the stages of The New Colossus Festival in New York and Berlin and in 2019 performed more than 40 headline gigs across Europe and the US. The final show of the tour was an exclusive concert on Bob Boilen's world-renowned Tiny Desk.
Vocals, Synths, Piano, Rhodes, Clavinet, Glockenspiel : Theodore
Guitars: Manos Kourkoulis, John Lefas
Drums,Percussion: Ashley Hallinan
Bass : Nikolas Papachronopoulos
Synths, Percussion, Samples: Kostas Zabos
Trumpet: Spyros Arkoudis
Trombone: George Krimperis
French Horn: Aggeliki Poulimenou
Cello: Michalis Porfyris
Viola: Ilias Sdoukos
Violins: Eugjen Zhibaj, Kokolanis Laertis
Flute: Konstantina Ventouri Roussou
Clarinet: Ioannis Kritikos
Additional vocals on "Inertia" by Danai Nielsen

Credits
All music and lyrics by Theodore
Arranged and produced by Kostas Zabos and Theodore
Engineered, recorded and programmed by Kostas Zabos, Stavros Georgiopoulos
Additional recordings by Vagelis Moschos
Mixed by Alex Bolpasis
Mastered by Dimitris Papadimitriou at Sweetspot Productions
Recording studios
United We Fly Studio, Athens AntArt Studio, Athens | Assistant Engineer: Nikos Goudinakis
Suono Studio, Athens | AssistantEngineer: AlexBolpasis, Gustav Penka
Diskex Studio, Athens | Assistant Engineer: Sergios Voudris
(c) 2022 United We Fly
(p) 2022 United We Fly