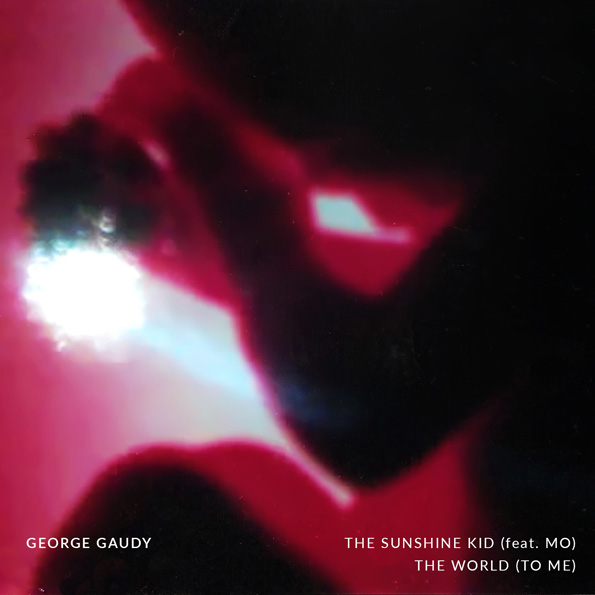 The World (To Me), The Sunshine Kid | EP
2,00€
George Gaudy, the unique songwriter and producer, with his distinctive and diverse voice and personal sound, with influences including psychedelic rock to jazz and classical music is here with his new EP of two songs which is released today, June 22nd via United We fly.
'The World (To Me)', composed and worded by him, and 'The Sunshine Kid', worded MO aka Maria Olga Parasyri (MOAN). The production is influenced by the 60s, and is more guitar based, making these songs different than Gaudy's former releases.
The World (To Me)
Credits
Music and lyrics by George Gaudy
George Gaudy: Vocals, Electric Guitars, Electric Sitar, Synthesizers
Komnas Kofinis: Bass
Vasilis Giaslakiotis: Drums
Apostolis Bournias: Percussion
Recorded in Top Floor studios by Panos Tsekouras and Sierra Studios by Manos Stagias. Special Thanks to Angelos Krallis for the Sitar and the inspiration.
(P) 2018 United We Fly
(C) 2018 United We Fly
The Sunshine Kid (feat. MO)
Credits
Music by George Gaudy (Special thanks to Kopoul)
Lyrics by MO
MO: Vocals
George Gaudy: Piano,Electric and Acoustic Guitars, Synthesizers, Bass, Backing Vocals
Kopoul: Drums
Recorded in Matrix studios by Nick Goudinakis
Produced by Nick Goudinakis.
(P) 2018 United We Fly
(C) 2018 United We Fly