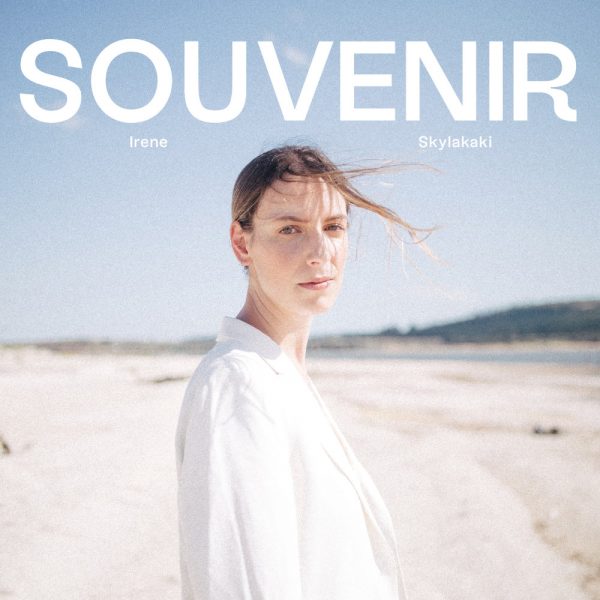 Souvenir
6,00€ – 18,00€
Press Release
With three albums and a number of EP's in her discography, Irene is a seasoned connoisseur when it comes to making music. Her songs are known for their deeply personal and emotionally revealing lyrics, intertwined with experimental and ever-evolving elements.
The album follows the release of a number of highly successful singles including 'Sutherland Avenue', 'Dreamy', 'Mary Smiles' and the album's namesake, 'Souvenir', all of which have received a fantastic reception from fans and press alike.
"A few years ago, I met Andres Mesa who was working at the studio of Phil Manzanera as a sound engineer at the time. He was familiar with my music and we started recording songs without a specific plan – sometimes this spontaneity creates a unique creative freedom which was the case in this collaboration. The recordings of the demos took place at Phil Manzanera's Gallery studio which was the most precious experience. Andres's fresh outlook on production was a driving power in the creation of the album.
We had a lot of musicians and friends contributing their talent over the years and the album lacks homogeneity in sound but is connected through a deeper cause: recording individual songs that we are happy with irrespective of their style. During the lockdown, I had to leave London and come back to Athens, so I worked on a few songs remotely with Scottish musician, friend, and producer Iain Gordon Smith. This was also a different experience and I'm really happy with the outcome. Overall while this is my fourth album, it feels more like my first one, as my involvement in every little detail was much deeper. I believe it's a good music 'photograph' of where I stand at the moment and I'm excited to share it."
Irene Skylakaki's album 'Souvenir' is a dynamic, deeply personal and emotional journey spread across eleven masterfully produced and skillfully written songs. Her haunting, angelic vocals against the backdrop of gentle synths and soft percussive beats create a sound and mood unlike any other.  Through her incredibly skilled penmanship and instrumentation choices, Irene cleverly manages to create music that is much like physical art; captivating, three-dimensional and up for interpretation

Credits
Music and Lyrics by Irene Skylakaki*
Mastered by Steve Lado
Artwork Photos by David East
Cover Layout John Kontan / Semitone Labs & Marina Psimikaki
Creative Direction by John Kontan / Semitone Labs
Intro – The Animal
Produced & Mixed by Andres Mesa
Recorded at Gallery Studios
Mary Smiles
Produced by: Andres Mesa
Arranged and Mixed by: Pavlos Pavlidis
Violins: Christos Petevis
Electric Guitars: Zisis Andriopoulos
Assistant Engineer: Vinicius Lima
Recorded at Gallery Studios
Sutherland Avenue
Produced & Mixed by Andres Mesa
Recorded at Gallery Studios
Souvenir (feat Jay-Jay Johanson)
*Music by Andres Mesa & Irene Skylakaki
Produced by Andres Mesa, Hristos Lainas & Irene Skylakaki
Mixed by Jay-Jay Johanson
Recorded at Gallery Studios
Hallucination
Produced by Giorgos Theodoropoulos & Irene Skylakaki
Mixed by Giorgos Theodoropoulos
Violin: Christos Petevis
Vocals recorded by Kostantinos Chaikalis at Studio Praxis
Harrow Road
Produced & Mixed by Iain Gordon-Smith
Arranged by Iain Gordon-Smith
Violin: Roo Geddes
Cello: Alice Allen
Vocals & Guitar recorded by Kostantinos Chaikalis at Studio Praxis
Thank you. For Good Science
Produced by Irene Skylakaki & Iain Gordon-Smith
Mixed by Iain Gordon-Smith
Under Water
Produced & Mixed by Andres Mesa
Recorded at 121 Studios
3 Square Meter Room
Produced & Mixed by Andres Mesa
*Music and Lyrics by Irene Skylakaki & Evripidis Zemenidis
Recorded at Gallery Studios
Dreamy
Produced by Irene Skylakaki & Andres Mesa
Mixed by Andres Mesa
Guitar: Hugo Ashall
Bass: Iain Gordon-Smith
Keys: Lucas Herrera
Recorded at 121 Studios
OutRaw
Produced & Mixed by Andres Mesa
Music & Lyrics by Irene Skylakaki
Recorded at Gallery Studios
(c) 2020 United We Fly
(p) 2020 United We Fly