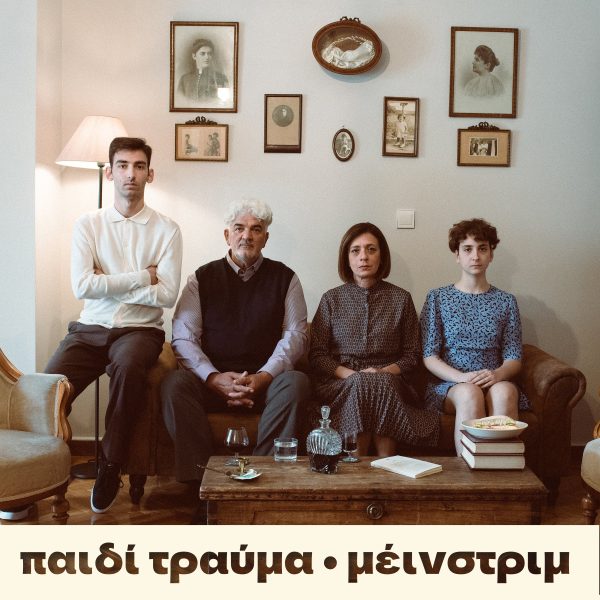 Meinstrim
6,00€ – 30,00€
Press Release
Last summer, Paidi Trauma was hosted by a randomly picked four-membered Greek family in their house, as part of a peculiar experiment.
During that time, he observed and documented all their activities; conversations, thoughts, interactions, walks, social media presence and everything else that was happening in their lives during that period.
The material above is presented in his concept album "Mainstream", produced by United We Fly.In "Mainstream", Paidi Trauma reveals his real identity for the first time.
The album was recorded during the summer and autumn of 2022 in United We Fly's studio, on Aggelikara Str. right next to the Acropolis, as well as in a tall building in the centre of Athens.
Credits
Lyrics, Music, Performance: Tasos Karteris
Production, Arrangement, Recordig: Kostas Zabos, Tasos Karteris
Mixing: Stavros Georgiopoulos
Mastering: Costas Verigas
Artistic Direction, Concept: Tasos Karteris
Photography: Gogo Ponirakou
Layout: John Kontandreopoulos / Semitone Labs
(c) 2023 United We Fly
(p) 2023 United We Fly