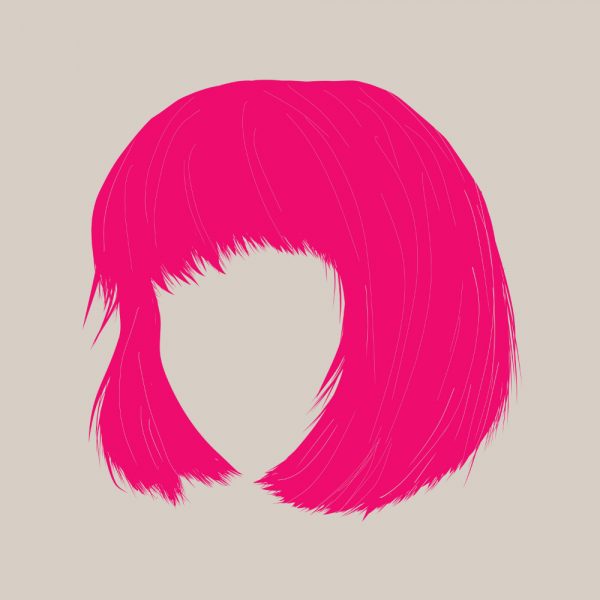 Who Are They
6,00€ – 22,00€
Press Release
The emerging artist, singer, songwriter and performer Danai Nielsen will release her debut album titled "Who Are They" through United We Fly on October 22nd.
We came across Danai's work with the releases of her previous singles "Μermaid", "Lion Zion" & "Recycled Feelings", which she gradually revealed during the past year, alongside their moving videoclips.
It was even before that, in her special live shows, were she unfolded her dreamy, pop aesthetics and captivated us with her original musical dialogues between her female and male alter ego.
The sound and musical instruments she uses alongside with her stage presence , are always original, forming her unique identity. Her live concerts feature elements of performance art, highlighted by Danai's disguises, an essential component of her shows. At the same time, her magnificent dream pop music creates a spectacular show with futuristic, ritualistic and nostalgic character.
An extraordinary and sensitive artist, fascinated by living in a city where different languages ​​and cultures mix, Danai is inspired by this beauty and complexity, reshaping them into compositions. This is Danai Nielsen and her upcoming first album invites us to get to know her better.
"Who Are They is addressed to all who are redefining themselves,
evolving and struggling,
to all who explore and seek to find, to those who fall and rise again,
to all who dream and act.
This album is danceable, atmospheric, personal, handmade and nostalgic.."
 Danai Nielsen
Credits

Big Gorilla
Danai Nielsen : vocals, synths, percussion, samples
Kostas Zabos : synths, percussion, samples
Mixed : Kostas Zabos, Stavros Georgiopoulos
Mastered : Costas Verigas
Produced : Kostas Zabos, Danai Nielsen
Who Are They 
Danai Nielsen : vocals, samples, synths
Kostas Zabos : percussion, synths
Mixed : Kostas Zabos, Stavros Georgiopoulos
Mastered : Costas Verigas
Produced : Kostas Zabos, Danai Nielsen
Recycled Feelings (Club Remix)
Danai Nielsen : vocals, synths
Kostas Zabos : synths, programming
Mixed : Kostas Zabos, Costas Verigas
Mastered : Costas Verigas
Produced : Kostas Zabos, Danai Nielsen
Turn Back Time
Danai Nielsen : Vocals, synths
Kostas Zabos : percussion, glockenspiel, samples
Dimitris Konstantakopoulos : double bass
Mixed : Kostas Zabos, Stavros Georgiopoulos
Mastered : Costas Verigas
Produced : Kostas Zabos, Danai Nielsen
Hide Away
Danai Nielsen : Vocals, synths, samples
Kostas Zabos : percussion, samples
Mixed : Kostas Zabos, Stavros Georgiopoulos
Mastered : Costas Verigas
Produced : Kostas Zabos, Danai Nielsen
Documentation
Danai Nielsen : Vocals, synths, samples
Mixed : Kostas Zabos, Stavros Georgiopoulos
Mastered : Costas Verigas
Produced : Kostas Zabos, Danai Nielsen
Unbelievable
Danai Nielsen : Vocals, synths, samples
Giorgos Athanasiou : synths, programming
Kostas Zabos : programming
Mixed : Kostas Zabos, Stavros Georgiopoulos
Mastered : Costas Verigas
Produced : Giorgos Athanasiou, Danai Nielsen, Kostas Zabos
Deep Corridors
Danai Nielsen : vocals, synths, percussion
Kostas Zabos : percussion, programming
Mixed : Kostas Zabos, Stavros Georgiopoulos
Mastered : Costas Verigas
Produced : Kostas Zabos, Danai Nielsen
Mermaid
Danai Nielsen : vocals, synths, samples
Giorgos Athanasiou : synths
Kostas Zabos : percussion, synths
Mixed : Kostas Zabos, Stavros Georgiopoulos
Mastered : Costas Verigas
Produced : Kostas Zabos, Danai Nielsen
Let me love you
Danai Nielsen : vocals, synths, hammond
Kostas Zabos : percussion, synths
Mixed : Kostas Zabos, Stavros Georgiopoulos
Mastered : Costas Verigas
Produced : Kostas Zabos, Danai Nielsen
Lion Zion
Danai Nielsen : vocals, piano
Giannis Rallis : guitars
Mixed : John Voulgaris
Mastered : Costas Verigas
Produced : Prins Obi
(c) 2021 United We Fly
(p) 2021 United We Fly