Sale!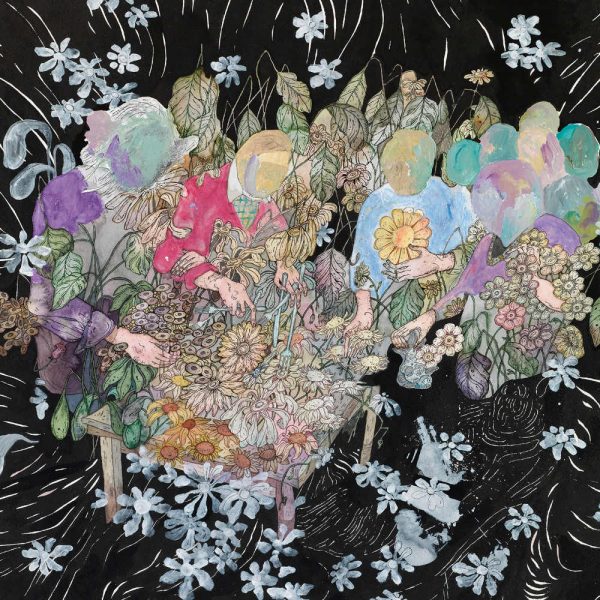 To Mavro Kouti (Copy)
6,00€ – 25,00€
Press Release
"To Mavro Kouti", the new album by Pavlos Pavlidis, is released on December 10th by United We Fly. The album includes nine new songs which highlight Pavlos' ability to constantly refresh his sound in every new release he puts out.
Accompanying Pavlos, and orchestrating the new songs, Hotel Alaska is a newly formed group consisting of Fotis Siotas (violin, loops), Dimitris Tsekouras (bass), Georgo Theodororpoulos (keyboards) and Thanos Michaelidis (drums). This dynamic combination of musicians gives an experimental approach to the electric sounds and loops of "To Mavro Kouti".
We got a first taste of the album on May, when Pavlos presented "Anoixi" and "Sto mati tou Kyklonas" alongside a visual poem directed by Vassilis Kekatos; two poetic ballads portraying the spring that invades into the hearts of all those living in cyclones. "Anna", which was released in the summer, is a song full of electricity that brings the distinctive and familiar essence of Pavlos' songwriting to the present. Recently we encountered the more rhythmic single "To Paidi me to Patini" and instantly imagined Pavlos walking in the middle of the night in the empty streets of Athens, during quarantine.
Every release of Pavlos Pavlidis is a special event on its own; "To Mavro Kouti" is his commentary on the challenging times we have been through and on the dreams we make about the future. All of the things we love in Pavlos Pavlidis' music are present in his new songs, which we'll definitely sing along during his concerts in the future. His strong and cinematic lyrics could be visualized as nine imaginary short films. His addictive melodies invade the wildness of everyday life, whilst his outstanding voice leads us to the very substance of the song.
"To Mavro Kouti" is out now and invites us to open it and discover its truth.
Lyrics, music: Pavlos Pavlidis
Mixing engineers: Stavros Georgiopoulos
Mastering: Giannis Christodoulatos/Sweetspot Productions Studio
Artwork cover: Stefanos Rokos, "Συνάθροιση", mixed media on paper, 70×70 ΟΣΔΕΕΤΕ, Athens 2021
Layout: John Kontandreopoulos / Semitone Labs
Credits
Tora pou hanete to fos
Pavlos Pavlidis: guitar, vocals, synth
Vasilis Dokakis: synths
Fotis Siotas: violin, loops
Dimitris Tsekouras: electric bass
Giorgos Theodoropoulos: synths
Dimitris Klonis: drums
Alekos Voulgarakis: guitar
Production: Pavlos Pavlidis, Vasilis Dokakis
Instrumentation: Vasilis Dokakis
Recording engineers: Vasilis Dokakis, Stavros Georgiopoulos, Fotis Papatheodorou
Anna
Pavlos Pavlidis: guitar, vocals, synth
Fotis Siotas: violin, loops
Dimitris Tsekouras: bass
Dimitris Klonis: drums
Giorgos Theodoropoulos: synths
Christos Vigos: backing vocals
Production: Pavlos Pavlidis, Vasilis Dokakis
Instrumentation: Vasilis Dokakis
Recording engineers: Vasilis Dokakis, Fotis Papatheodorou
To fantasma tis Ethnikis Odou
Pavlos Pavlidis: guitar, vocals
Vasilis Dokakis: synths, bass, guitar
Fotis Siotas: violin, loops
Giorgos Theodoropoulos: synths
Dimitris Klonis: drums
Christos Vigos: backing vocals
Irene Skylakaki: backing vocals
Production: Pavlos Pavlidis, Vasilis Dokakis
Instrumentation: Vasilis Dokakis
Recording engineer: Fotis Papatheodorou
Anoixi
Pavlos Pavlidis: vocals
Fotis Siotas: violin, viola, loops
Dimitris Tsekouras: bass
Giorgos Theodoropoulos: synths
Vasilis Dokakis: Rhodes
Christos Vigos: backing vocals
Production: Pavlos Pavlidis
Recording engineers: Vasilis Dokakis, Fotis Papatheodorou, Stavros Georgiopoulos
Sto mati tou kiklona
Pavlos Pavlidis: vocals, synths, piano
Vasilis Dokakis: synths
Production: Pavlos Pavlidis
Recording engineers: Vasilis Dokakis, Stavros Georgiopoulos
To paidi me to patini
Pavlos Pavlidis: guitar, vocals, synth
Dimitris Tsekouras: electric bass
Giorgos Theodoropoulos: synths
Thanos Michailidis: drums
Christos Vigos: backing vocals
Irene Skylakaki: backing vocals
Production: Pavlos Pavlidis
Recording engineers: Giannis Lampropoulos
Mavro sinnefo
Pavlos Pavlidis: guitar, vocals
Fotis Siotas: violin, loops
Dimitris Tsekouras: bass synth
Giorgos Theodoropoulos: synths
Thanos Michailidis: drums
Production: Pavlos Pavlidis
Recording engineers: Lefteris Nikas
Stin akri tis polis
Pavlos Pavlidis: guitar, vocals, synth
Vasilis Dokakis: synths, bass
Fotis Siotas: violin, loops
Dimitris Tsekouras: electric bass
Dimitris Klonis: drums
Nefeli Liouta: backing vocals
Production: Pavlos Pavlidis, Vasilis Dokakis
Recording engineers: Fotis Papatheodorou, Stavros Georgiopoulos
Otan peftei to skotadi
Irene Skylakaki: programming, synths
Pavlos Pavlidis: guitar, vocals
Production: Irene Skylakaki
Recording engineers: Stavros Georgiopoulos, Irene Skylakak
(c) 2021 United We Fly
(p) 2021 United We Fly